How do I get job alerts?
In today's fast-paced job market, new positions are being posted round the clock, seven days a week. To ensure you remain on top of these, it's crucial to set up mechanisms that provide immediate notifications when roles fitting your search criteria become available. By leveraging the job alert feature on JobLeads, you can seamlessly ensure this.
Once you save a job search (saved search), the platform will trigger automatic email alerts to inform you of newly published vacancies that match your criteria. This proactive approach puts you at the vanguard of potential applicants, giving you a competitive edge in your job search.
To set up a saved search, follow these simple steps:
Step 1: Enter your search criteria in the search bar and click 'Search'
Step 2: Refine your search using the filters on the left-hand side of the page
Step 3: Once you're satisfied with your search, click 'Save search' at the top of the page
Step 4: Name your saved search and select the frequency of your alerts
Step 5: Click 'Save' to finalize your saved search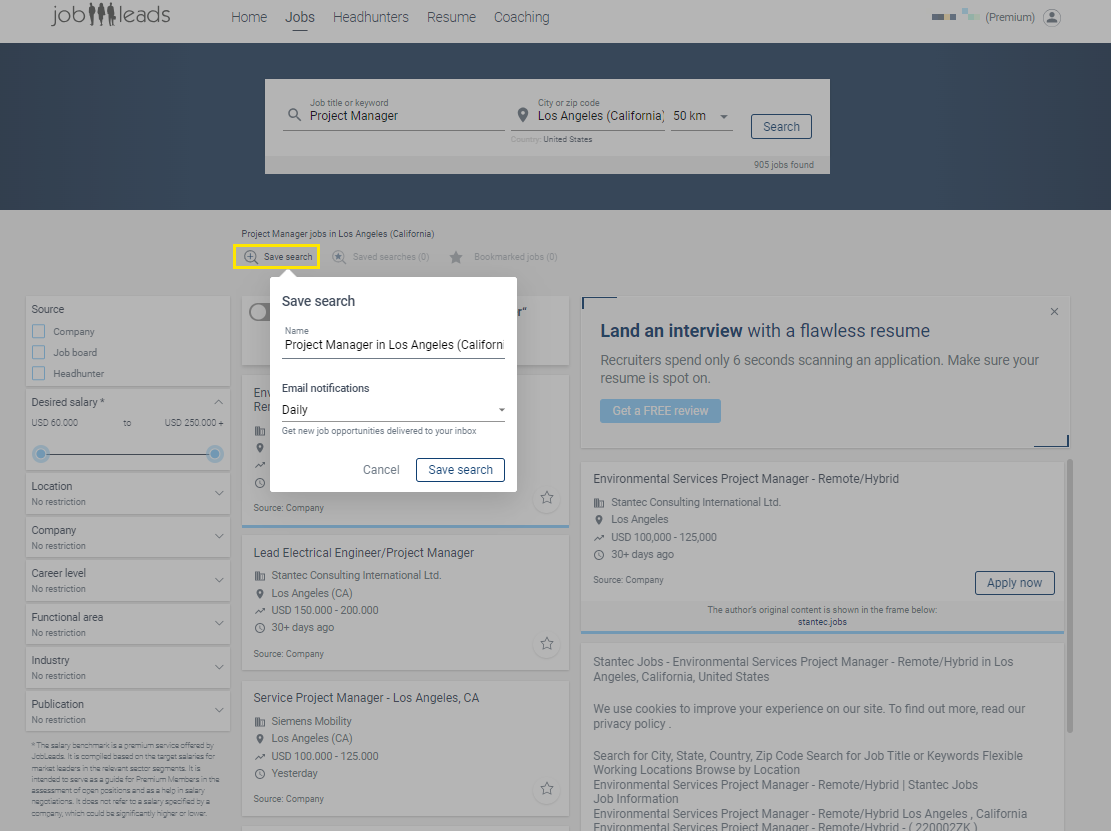 To manage your job alert notifications, click the 'Saved Searches' button with the star in the magnifying glass at the top of the search results, or manage them after you log in via the 'Quick links' table on the homepage. You can also edit, delete, or activate/deactivate your saved searches from this page.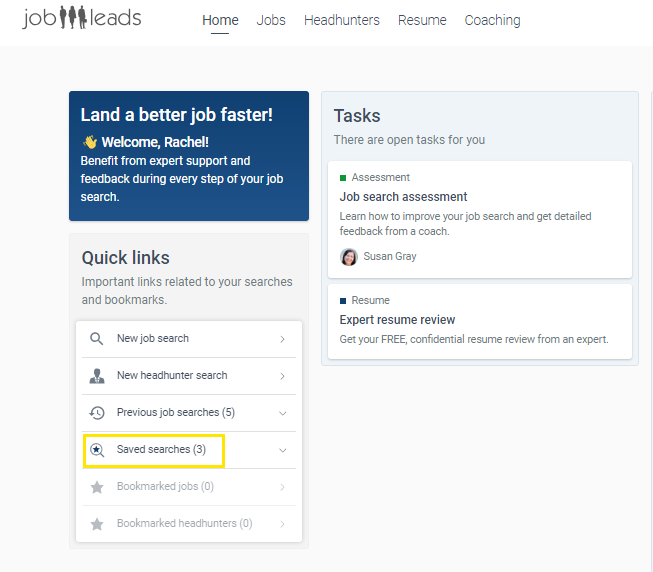 Now you'll receive personalized job alerts, tailored to the specific criteria defined in your saved search and delivered directly to your inbox. This keeps you updated on top job opportunities without the hassle of continuous manual searches. Should you wish to modify or discontinue these job alerts, you can easily do this in your account settings.
For a more comprehensive understanding of how to optimize your job search and capitalize on the widest range of opportunities, we strongly recommend reading the article "How do I find the most relevant jobs?".