How do I set up and manage saved searches?
JobLeads provides a straightforward way to simplify your job search. Simply enter your search criteria once, save it as a saved search, and then use that saved search to continually search for jobs based on those criteria without repeatedly re-entering everything. This also allows you to use multiple variations for your job search using different search terms and filters.
To create a saved search, click on the 'Saved Search' button with the plus sign in the magnifying glass. A pop-up window will appear where you can name your saved search as well as manage how often you would like to be notified by email. You can create as many saved searches as you want, and all filters that you applied, as well as your search terms, will be saved.
To set up a saved search, follow these steps:
Step 1: Enter your search criteria in the search bar and click 'Search'
Step 2: Refine your search using the filters on the left-hand side of the page
Step 3: Once you're satisfied with your search, click 'Save search' at the top of the page
Step 4: Name your saved search and select the frequency of your alerts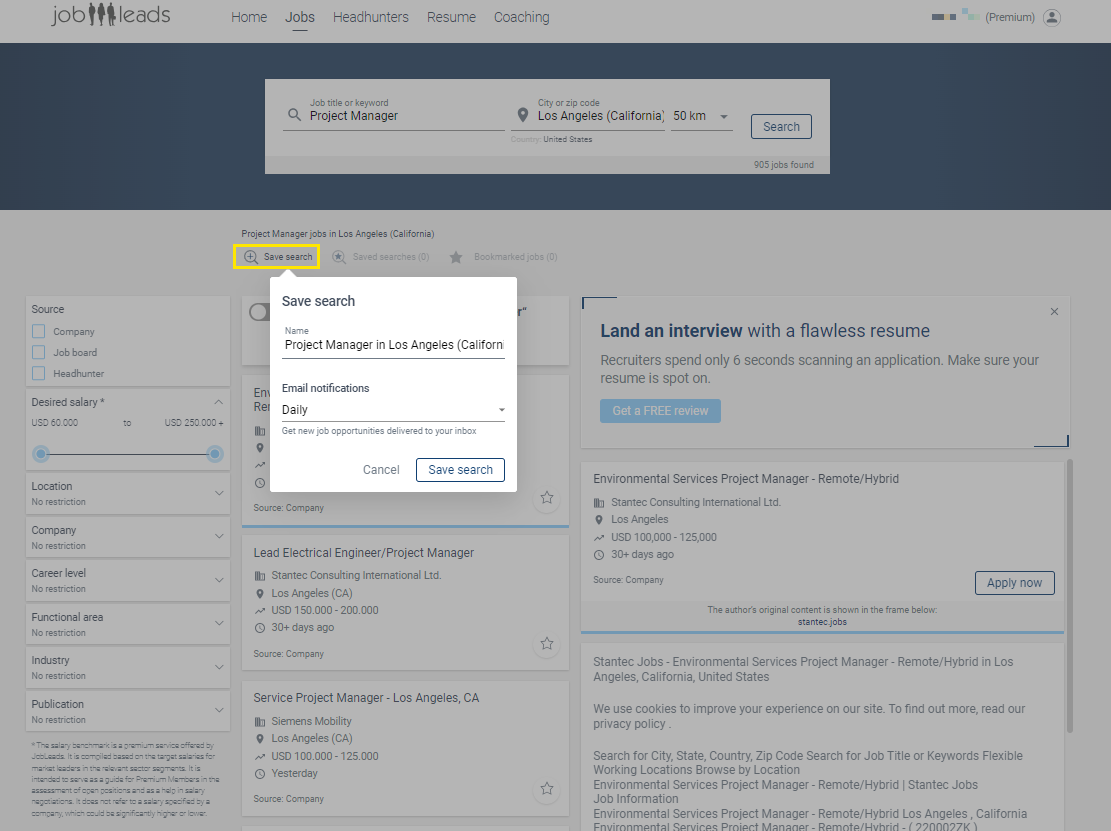 Step 5: Click 'Save' to finalize your saved search
To manage your saved searches, click the 'Saved Searches' button with the star in the magnifying glass at the top of the search results, or manage them after you log in via the Quick Links table found on the homepage, in which you can edit, delete, or activate/deactivate your saved searches.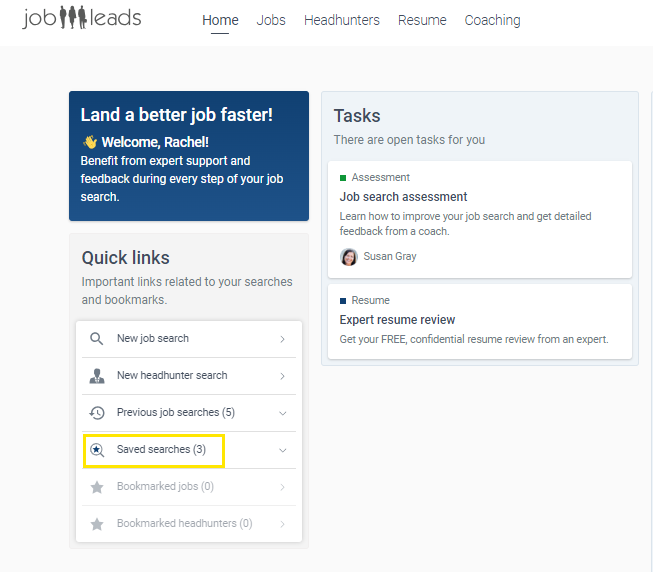 By using saved searches, you can save time and effort and ensure you receive job alerts that are tailored to your specific search criteria.