How can I delete my account?
If you delete your JobLeads account, all of your data will be deleted, including saved searches, applications, and any other stored information. Your account will be permanently removed from JobLeads, and you will not be able to reactivate it or retrieve any of your data. It is important to note that this action is irreversible.
To delete your account, you can do so by following these simple steps:
Step 1: Go to Your Account Settings
Start by clicking on the profile icon located at the top right of the JobLeads header. From the pop-up menu, select "My Account". This will take you to your account settings page.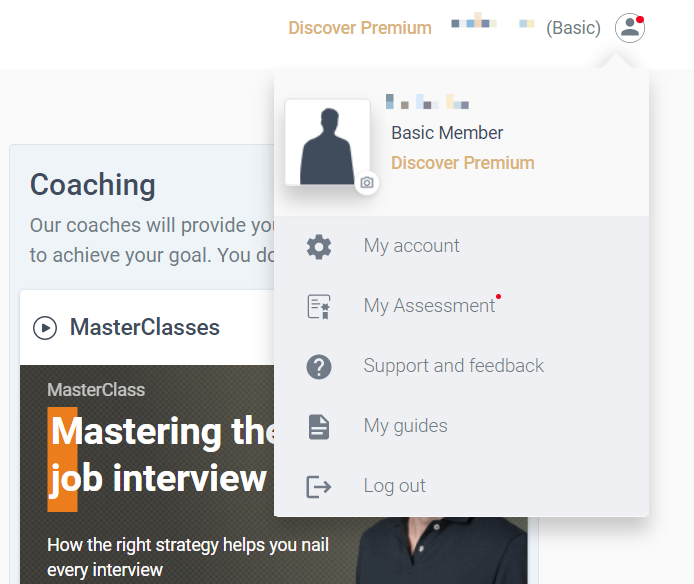 Step 2: Access the Notifications Section
On your account settings page, scroll down until you find the "Notifications" section. Here, you will see a blue text that reads "If you no longer want to receive emails from JobLeads, you must delete your JobLeads profile." Click on the blue text.

Step 3: Confirm the Deletion of Your Profile
After clicking the blue text, a pop-up box will appear. This box will ask you to confirm that you want to delete your profile. To proceed, click the "Delete" button.

That is it! Once you have confirmed the deletion of your profile, your data will be automatically removed from the JobLeads system.
It is important to note that there is a difference between deleting your account and cancelling your Premium Membership. Deleting your account will irreversibly delete all the data in your account whereas cancelling your Premium Membership will downgrade your account to a free Basic Membership after the end of your billing cycle. Your account will still exist!
If you are a Premium Member and want to cancel your membership, check out the article "How do I cancel my Premium Membership?" to learn how to do so.
Please note, that if you want to cancel your Premium Membership AND delete your account, you first need to cancel your Premium Membership before being able to delete your account. These are separate actions.